Children's Mental Health Week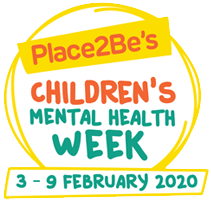 Hi Everyone,
At Misson Primary, we always have the children's mental wellbeing at the fore front of our minds.
This week is Children's Mental Health Week, we felt we couldn't let this go by without supporting our children in this way . So with that in mind, we are making this a focus of our curriculum this week. The timetable will consist of activities and ideas to help you and your child focus on their wellbeing, in particular - Express yourself.
More information about this and the Place2 Be charity is on our website(wellbeing tab)
Zoom meetings will take place at the normal time but will be optional for this week only. We will be on zoom to say hello, play games and give examples of the suggested activities.
There will be no zoom meeting on Wednesday . This is switch off Wednesday where we are encouraging the whole family to be screen free for the day !! Tricky I know, but research shows that the amount of screen time we experience definitely has an impact on our mental wellbeing.
An assembly will start the week off, so we ask if you could watch this with your child on Monday morning. This will give your child an understanding of what the week is all about.
Have a great week.